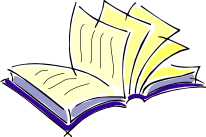 This program, which began in 2009, provides an avenue for students who are struggling with social and educational systems to meaningfully interact with children, literature, and their community. These students, who have been admitted into the local Boys Town program, are given the opportunity to develop and/or enhance their love of reading and convey this to preschool and elementary school students while learning teamwork, leadership, and presentation skills. The program is a cooperative effort between the Boys Town classroom instructor and The Literacy Alliance qualified personnel and is completed in three stages. Stage one—the students are instructed in the importance of children's literature and reading aloud to children. A visit to the local library, where students read and evaluate 30 children's picture books is included in the lesson. Stage two—the students are given the skills to present a 30 minute puppet show which includes scripted puppet shows, skits, magic and science tricks, and songs. This puppet show is presented to a daycare center. (Daycare centers with predominately economically disadvantaged cliental are targeted.) Stage three—following the puppet show, the students are partnered with younger students and they read together.
Sharing the fun and energy of the puppet show followed by one-on-one or small group readings transforms the struggling Boys Town students into reading mentors. They are looked up to by the younger students because of their enthusiasm and skill in the puppet show and because they have taken the time to sit quietly and share a book. This successful interaction with reading and children and the community is seen on the faces of the Boys Town students through their smiles and positive attitudes.
These students also created two puppet movies: The Valentines Day Bear and Earth Day. This was accomplished with help from John Kennedy, puppet master extraordinaire.
Find our movies on

:
Earth Day
http://www.youtube.com/watch?v=OQLIgURLN6w&feature=youtu.be

The Valentine's Day Bear
http://www.youtube.com/watch?v=7biNox-AC3I&feature=youtu.be
We offer our hearty congratulations to these energetic teens who are improving their own lives by making a difference in our community.